rexx Skillmanagement.
Find the right employee with the skills you need for every project.
rexx Skill Management allows you to quickly and conveniently record, query, validate and evaluate employee skills.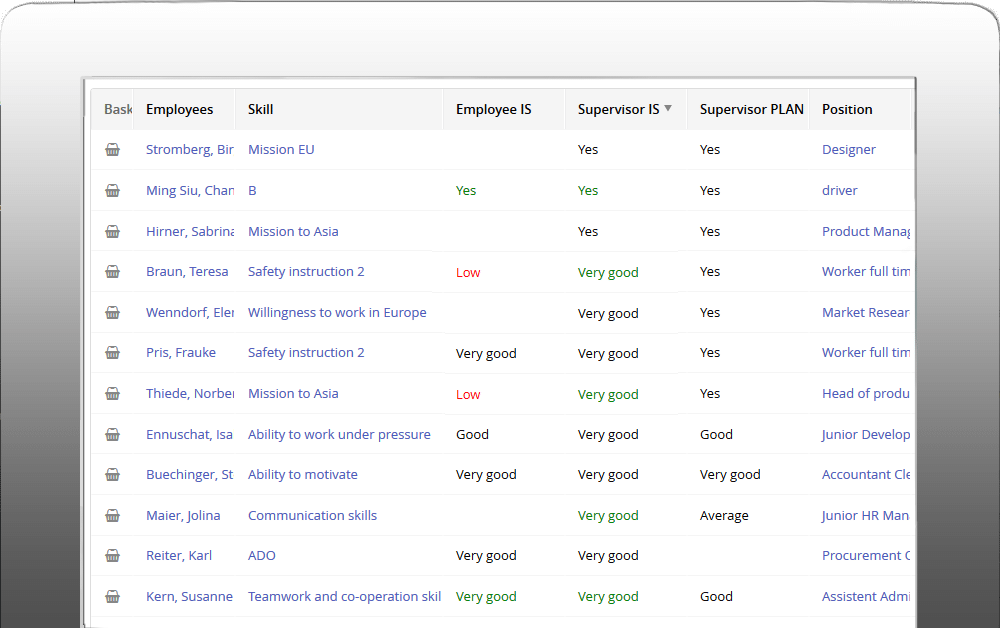 Supplement skills
Define and organise all the relevant skills of your employees in your company skill tree. Every skill can be supplemented with the complementary properties, e.g., qualification level, period of time, examination date or expiry date. Rexx Skills Management also supports several qualification skills at the same time – according to requirements.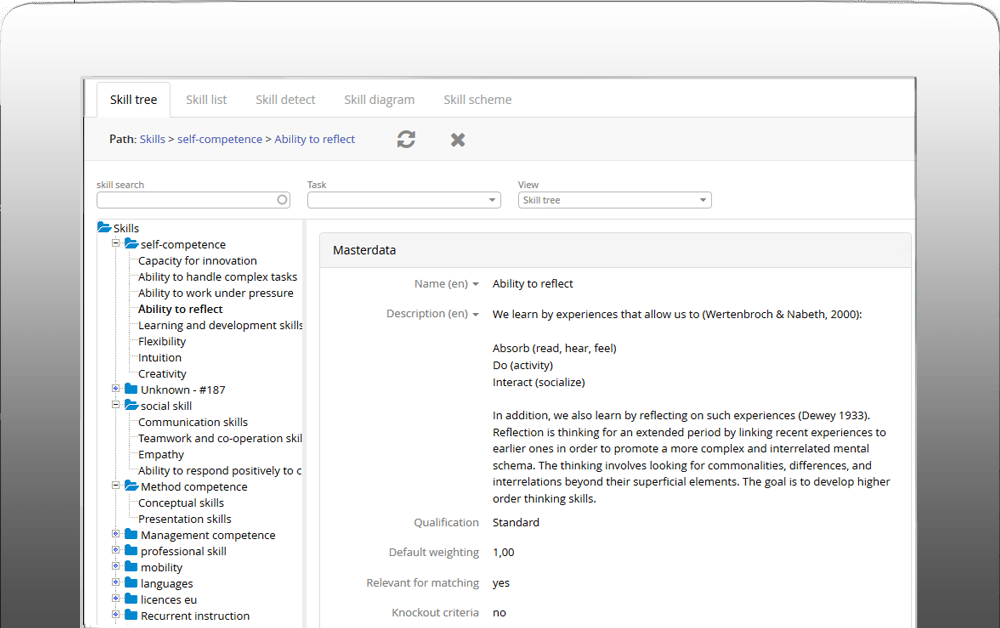 Diagrams
Get an overview of the strengths and weaknesses of your employees with rexx Skills Diagrams, including a comparison with the skills profile required for their position or a team's skills in the form of a group diagram.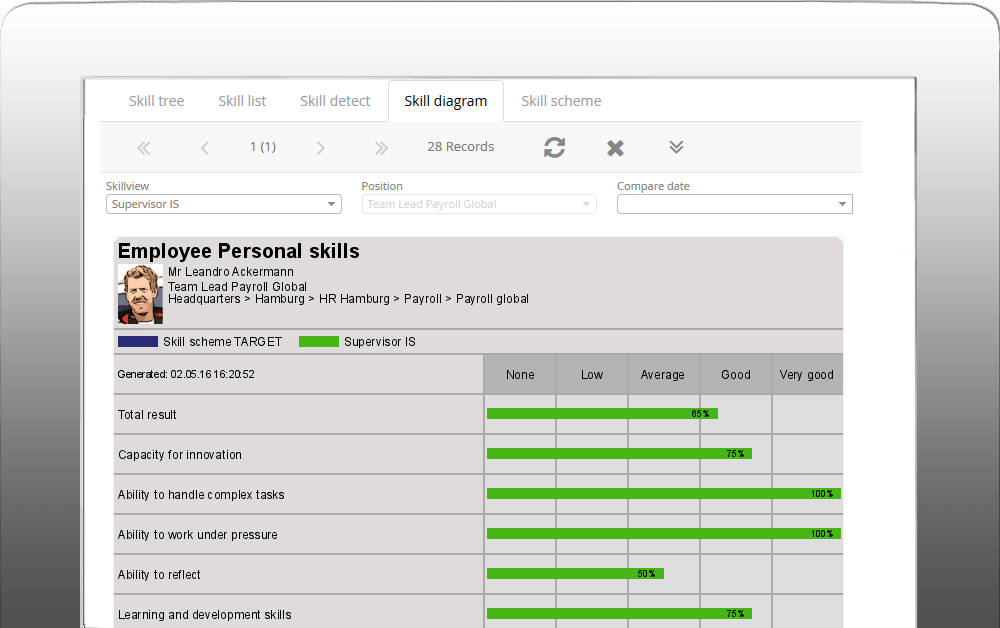 Each skill can be considered from all sides: How do employees rate themselves? How do employees wish to develop specific skills? How do their superiors rate these skills, and how do the superiors wish to develop their employees' skills? This can also be combined with the rexx 360° Feedback software.
Application examples:
Have a look at our skill management software.
rexx Skill Detect allows you to easily identify employee skills via an online survey – including self-assessment, validation by superiors or 360° feedback. Create any number of questionnaires quickly and easily from your individual skill tree using drag-and-drop. This provides you with continuously updated information without any manual data entry or data maintenance.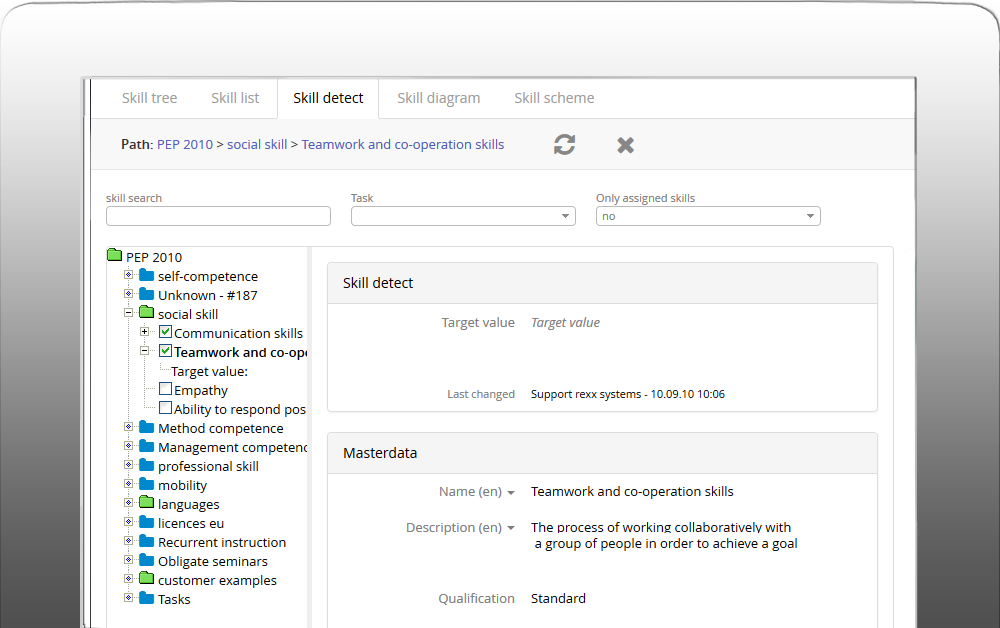 Profile of requirements
Define the desired job profile as a skills chart to see which employees best match the desired profile. Find the best candidate to fill a vacant position, identify interesting information for personnel development and perform efficient project staffing tasks with one mouse click. The powerful rexx search & list engine offers you a range of options to carry out efficient selection and flexible reporting through a highly intuitive interface.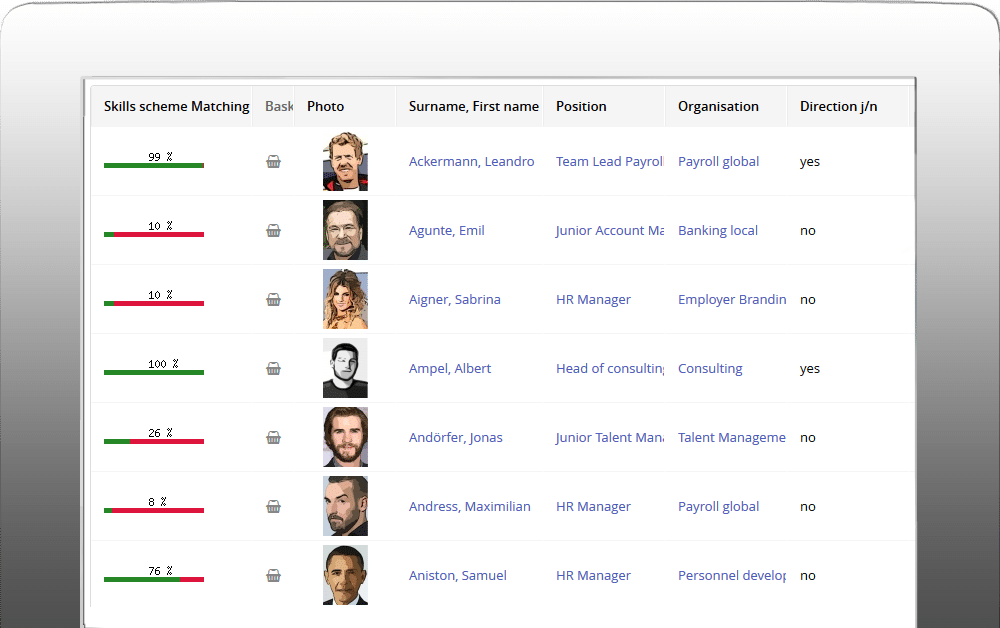 Skill Management can be operated as an individual module, or combined with other rexx Talent modules such as rexx Seminar Management, rexx Diagnostics, rexx Position Chart, rexx Portal, etc.